Join Us For Our Demo Event:
Embracing the New Era:
BYOD & Wireless Networks
Learn how easy it can be to simplify your network!
Wednesday, July 1st @ 11:30 AM - 1 PM
If your company is facing challenges while trying to keep up with the booming wireless and BYOD trend, you're not alone. The Tiverity team would like to introduce you to the leader in cloud wireless technology, Cisco Meraki. Meraki provides out-of-the-box visibility, security and control over your BYOD environment. Learn how to manage a BYOD network and support the growing number of client devices on your network with Cisco Meraki Wireless Apps and MDM toolset built for BYOD.

Join us and learn how to:
Gain a rich understanding of the new devices on your network and the applications they are using

Secure your network by controlling what applications and resources BYOD clients can access

Prevent BYOD-induced network meltdowns with dynamic RF optimization and layer 7 QoS

Scalably onboard BYOD clients, setting access policies, applying security settings, and deploying enterprise applications

Visit the Tiverity office on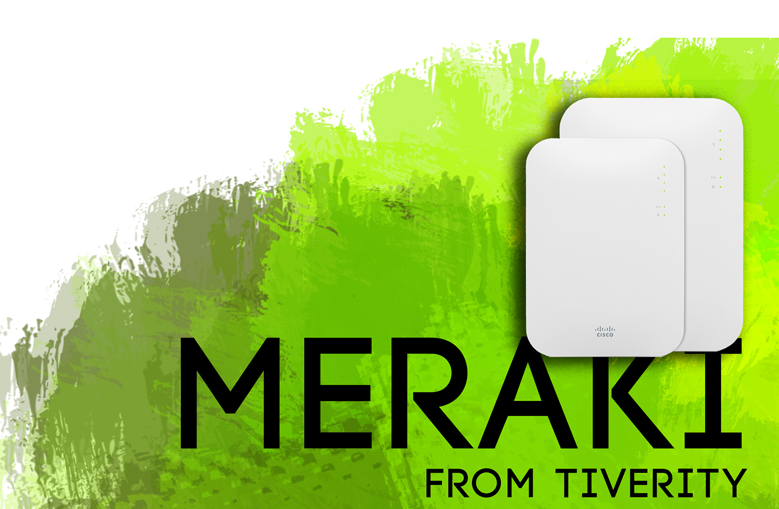 July 1st for a demo
of the following technology
solutions that enhance
your network

.
Tiverity knows your time is valuable. As a thank you for attending our event, all attendees will receive a $50 gift card too!

Don't miss this informative event! REGISTER NOW! Space is Limited.
When

Where

July 1, 2015 @ 11:30 AM


Lunch will be provided.



Tiverity Office: Norcross, Georgia


275 Scientific Drive

Suite 2800




Norcross, Georgia 30092
Register Now
Submit the form below to reserve your spot or call 470-215-4800 to talk to us
Registration for this event has ended.